Co-Op Pioneer Village is located in the Park behind the Carriage House. Take a stroll down memory lane. There are 7 different buildings to visit. The Fire Hall which stores a horse-drawn Fire Pumper that served the town of Irvine in the 1900s. The Blacksmith Shop which on occasion there are demonstrations of how things were done in the good old days. The McKay Creek School house which was built in 1933 for Walsh and area students. St. James Church that was constructed in 1924 for the town of Hilda. Austin's General Store that was in operation for over 80 years. The Garage that stores a couple of oldies but goodies. Also a replica of The North-West Mounted Police Battle Creek Detachment that was opened in 1890. 
Visit these buildings and so much more during our annual Exhibition and Stampede in July.
If you would like to visit this area during another time of the year please call the main office in advance. Available for school tours for more information call the main office number 403-527-1234.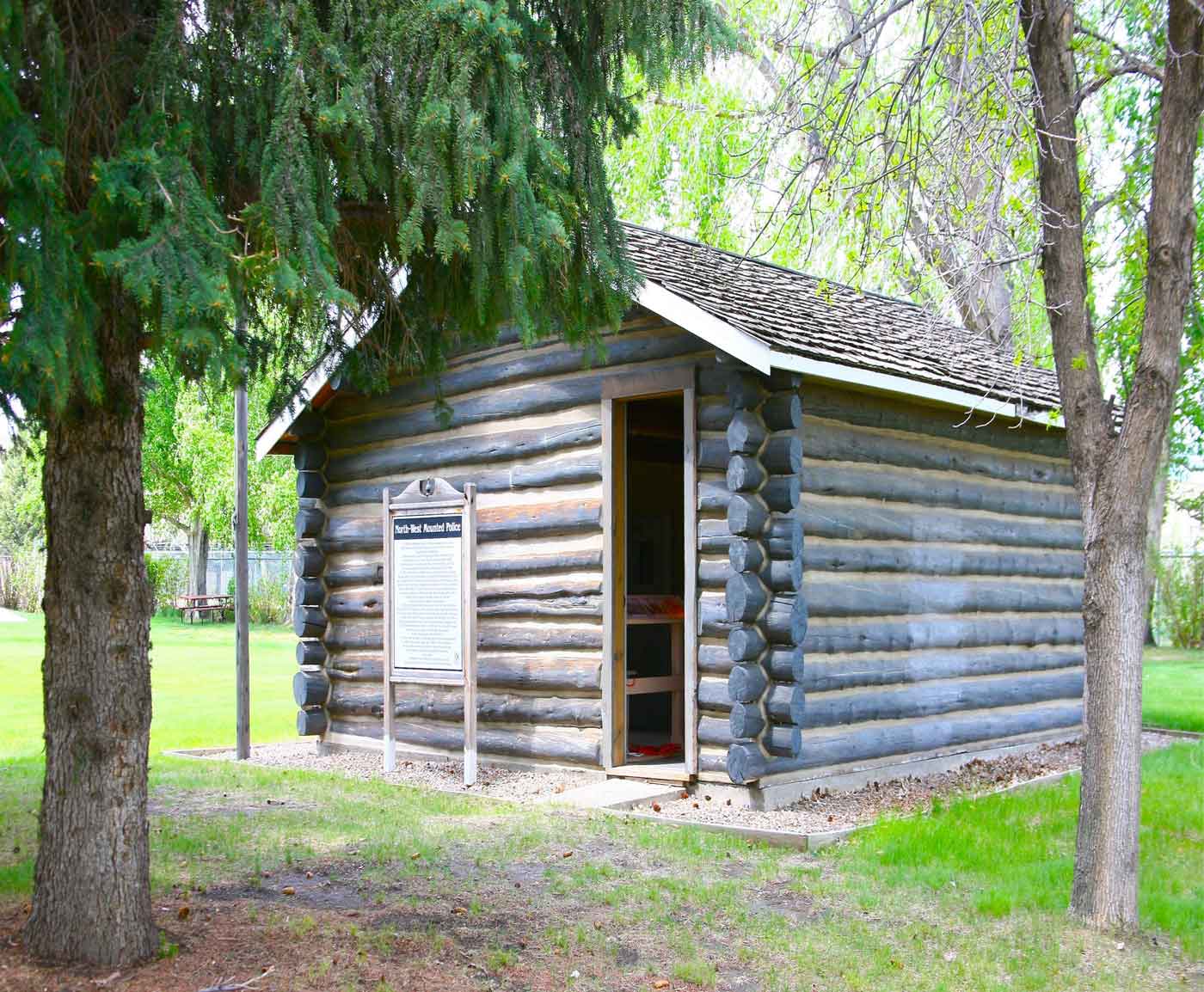 The North-West Mounted Police
Battle Creek Detachment
In 1874, the newly formed North-West Mounted Police Force rode west on their now famous 800 mile ride across the prairies to bring law and order to Canada's newly developing western territories.This building is a replica of the Battle Creek Detachment that was opened in 1890.
The horse-drawn Fire Pumper served the town of Irvine in the 1900s.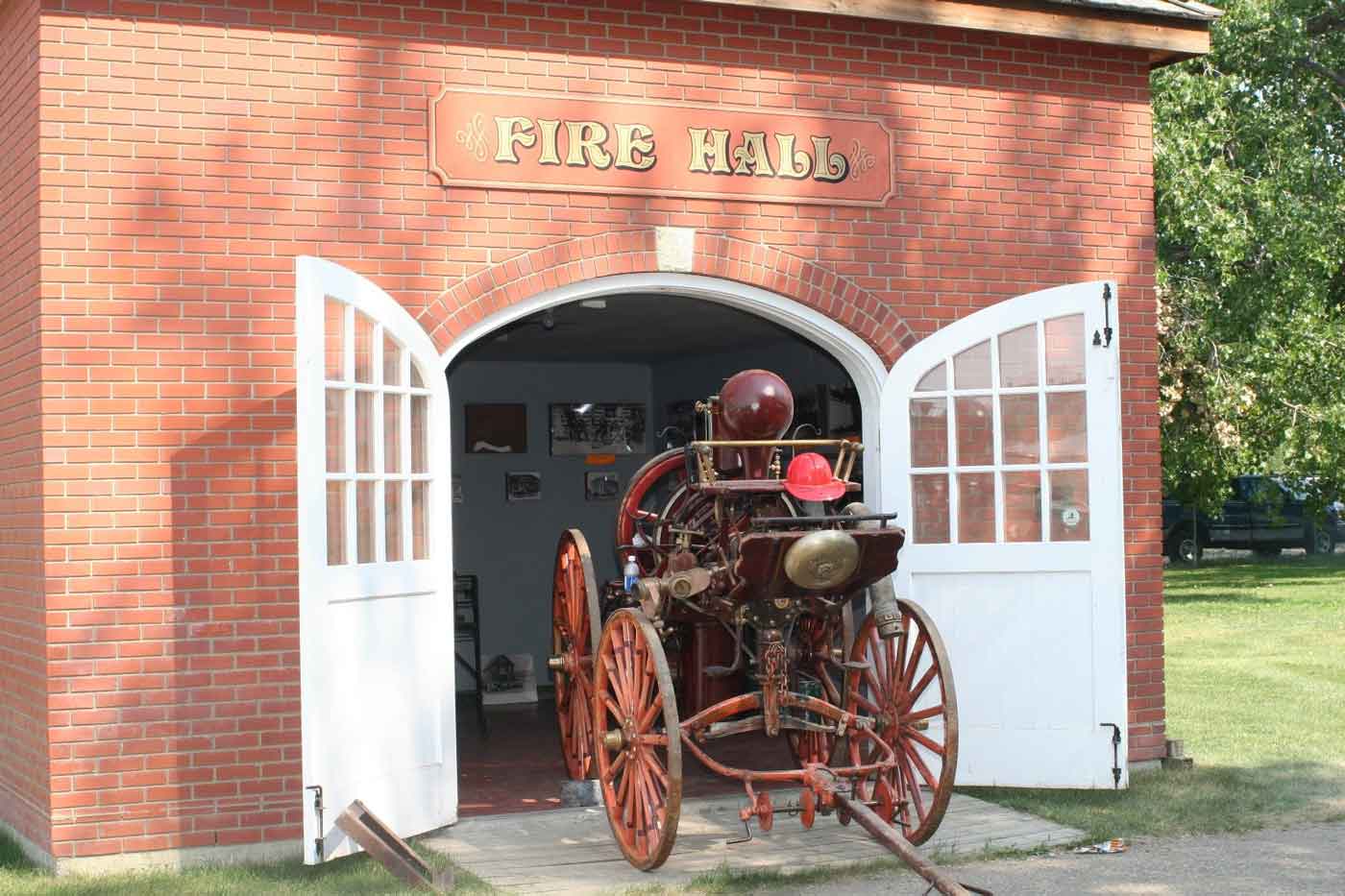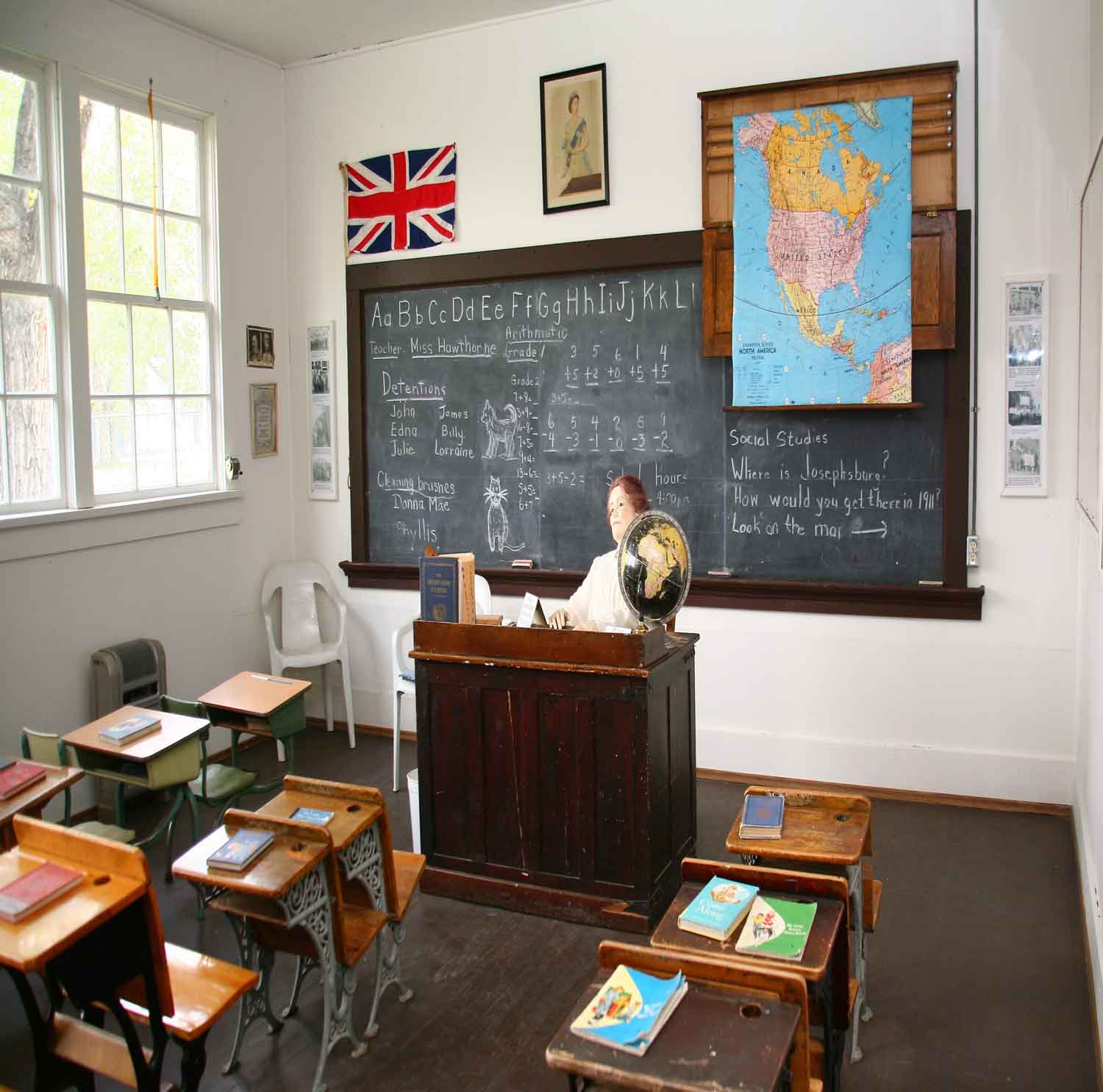 McKay Creek School opened in 1927 to serve the rural community about nine miles south of Walsh. The original building was destroyed by fire and replaced with this building in 1933. The school was moved several times by putting it on skids and dragging it to different locations to accommodate the changing student population throughout the area, which varied from twenty students to as few as two. In 1992 the building was moved to Co-Op Pioneer Village where it was restored.
This small country church was constructed in 1924 on the open prairie north of Hilda, Alberta. The church closed in 1965 and for thirty-one years it remained unused. In 1996, the church was donated to Co-Op Pioneer Village and relocated to this site for restoration and preservation.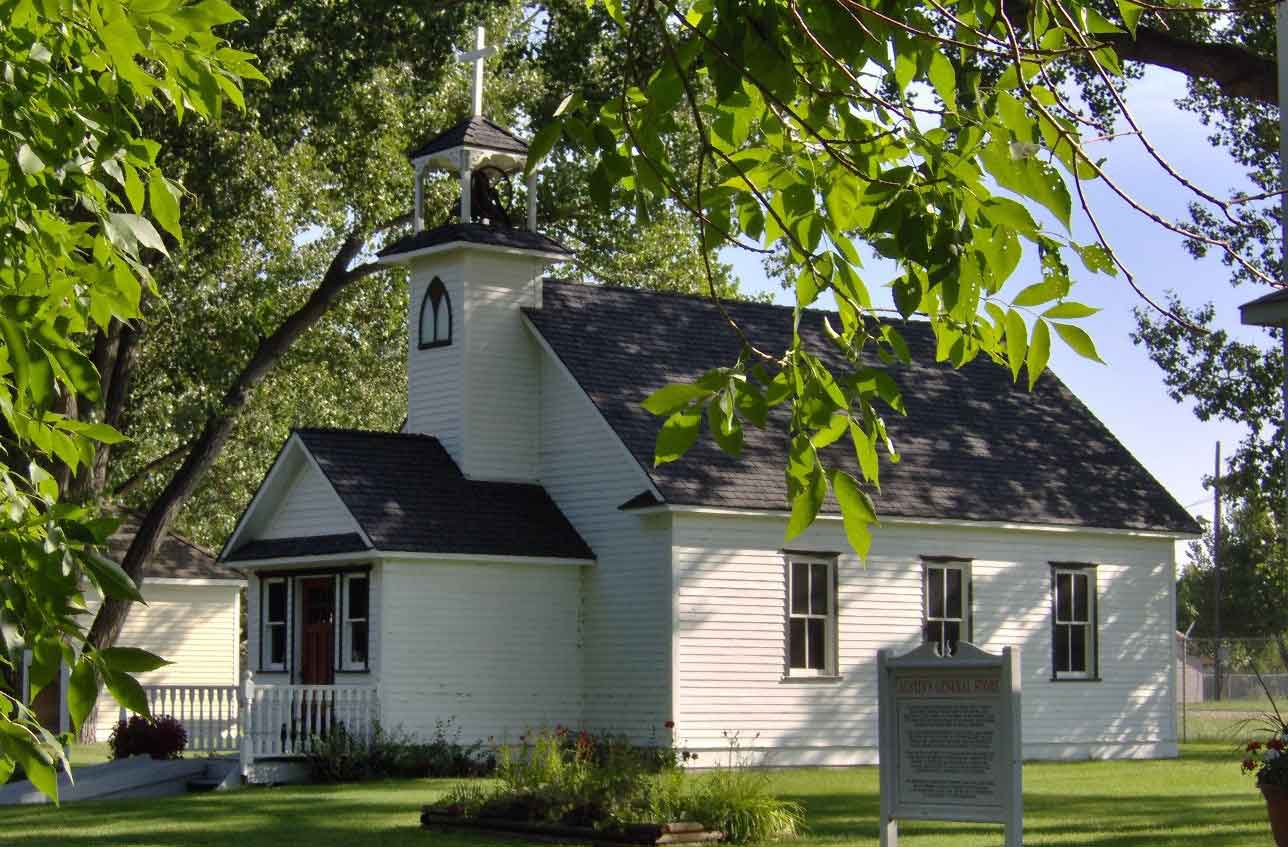 In 1910, William H. Austin opened a general store in the little village of Buffalo Head, Saskatchewan. In 1923 Mr. Austin decided to move his store to Hilda where it stayed in operation till 1997. In 1998, the Medicine Hat Exhibition & Stampede was given the store and moved it to Co-Op Pioneer village.