4,000 sq. ft.
Large open space. Located under Grandstands.
200 People
Seats 168 people
with dance floor area
Food & Beverage
Catering with Shooting Star Events. Concession available.
Suitability
Meetings / Small Functions
Parties / Weddings / Corporate Events
Description
Whether you are hosting a wedding reception, fundraiser, small sized tradeshow, or corporate event, this private venue is the perfect locale. Soft, neutral tones, carpet and wood flooring create warmth and blend perfectly for a variety of events.
We can accommodate your food and liquor service in a separate room or offer concession services for those events that requires it.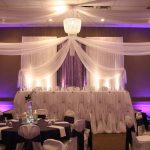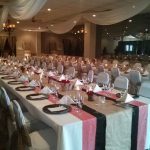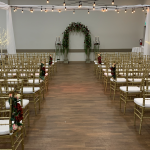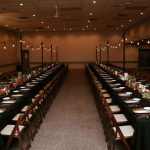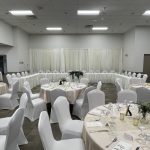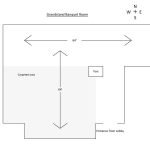 Catering
On site catering is available for all of our facilities, offering you one of the best chefs in town. Personalized menu for garden parties, indoor or outdoor parties. Professional staff are pleased to prepare special dishes at your request.
Please contact the Medicine Hat Exhibition and Stampede office at 403.527.1234 for more options for catering for your event.