Rayelle and Dionne were crowned July 2019 as the new Medicine Hat Exhibition & Stampede Royalty and are enjoying a host of activities throughout the community and you can keep track of them by following them on social media.
To arrange for Royalty to attend your function fill out the below form and email it to royalty@mhstampede.com or fax to (403) 529-6553
July 15th, 7:00 pm: Horsemanship
– Grandstand Arena
– Admission: Donation to the Medicine Hat Food Bank
July 16th, 6:00 pm: Speech Night
– Cypress Centre Auditorium
– Admission is $25, included supper (Tickets can be purchased in the office).
July 17th, 2:30 pm: Fashion Show
– Cypress Centre Auditorium
– Admission: Donation to Stampede Royalty Scholarship Fund
July 30th, 8:00 pm: Queen Crowning
– Grandstand Arena
– To take place at the Summer Pro Rodeo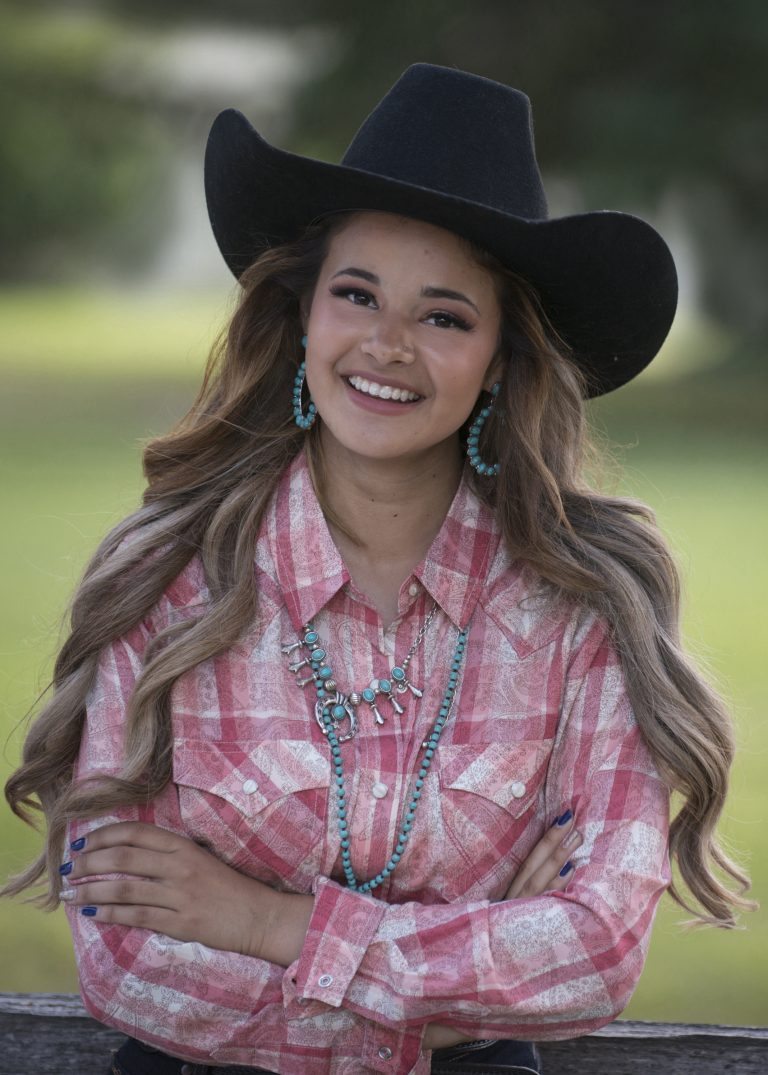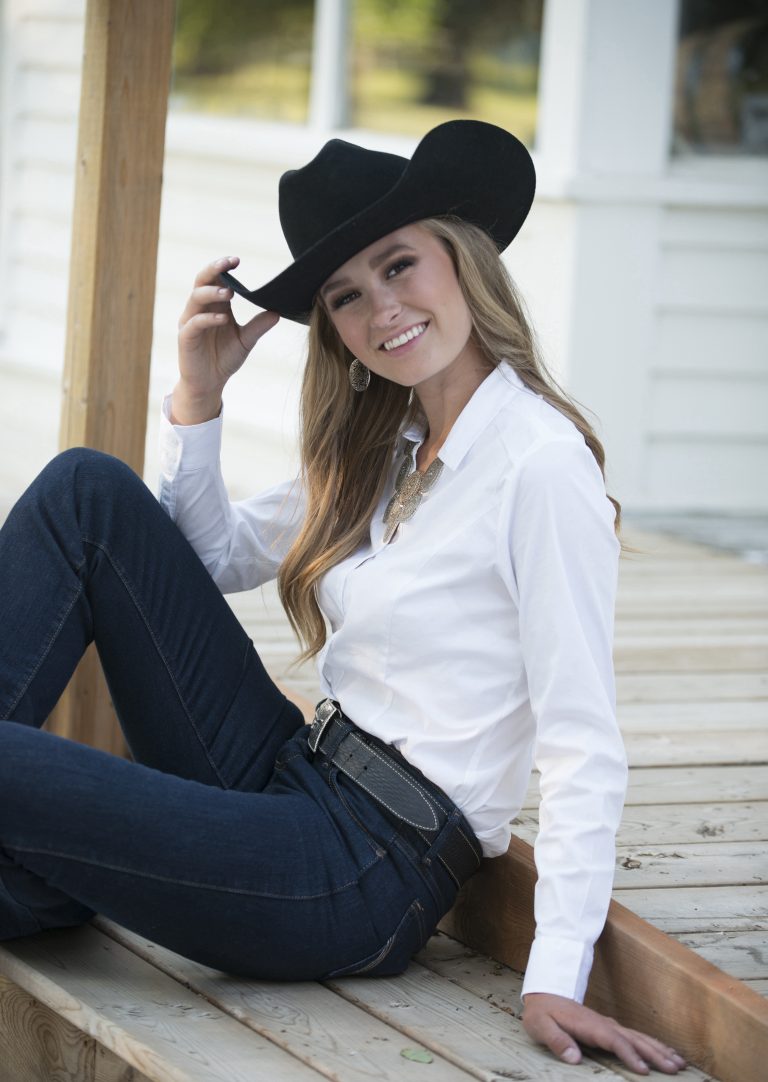 "My name is Bailee McNaughton. I was born in Medicine Hat and just graduated from Medicine Hat High. I am 18 years old, the youngest of my family. I have two brothers and two sisters-in-law. I've been taking riding lessons since I was twelve. At about 15 I started volunteering at Midnights trail. This is when I bought my first horse. She was an untrained and mistreated Tennessee walker. I trained her and sold her to buy my next horse, Zeus. I have spent a year training him myself and he is the horse I will compete on during the competition. Since I was younger I've always aspired to be a rodeo Queen watching the rodeo Queens back then. They were my role models and I want to be the same for the girls of the younger generation. I am excited to run for the competition in hopes that I will be part of the stampede."
"Born and raised outside of Bow Island, AB, Makayla grew up on her parents farm and ranch. This allowed her to develop a great passion for the western lifestyle and culture at an early age, and with that, she also found a tremendous interest in horses. After high-school, she followed that passion abroad and began training horses and starting colts in various countries across Europe and the UK. When she returned to Canada, she began her own training business, M7 Horsemanship, but has since stepped back slightly to pursue a marketing degree at the University of Lethbridge.
Currently, Makayla is working as an Agricultural Marketing Assistant where a large part of her position is aimed towards closing the education gap between the urban and rural communities. She has taken great joy and pride in this undertaking, and it is one of the reasons why she chose to run for Stampede Queen — having the desire to help educate people about the western culture, tradition, and way of life, ensuring it will remain available for generations to come.
Makayla is excited for this year's competition and would like to thank the sponsors, committee, and judges for making the event possible!"