World Professional Chuckwagon Races

June 22, 23, 24, and 25, 2023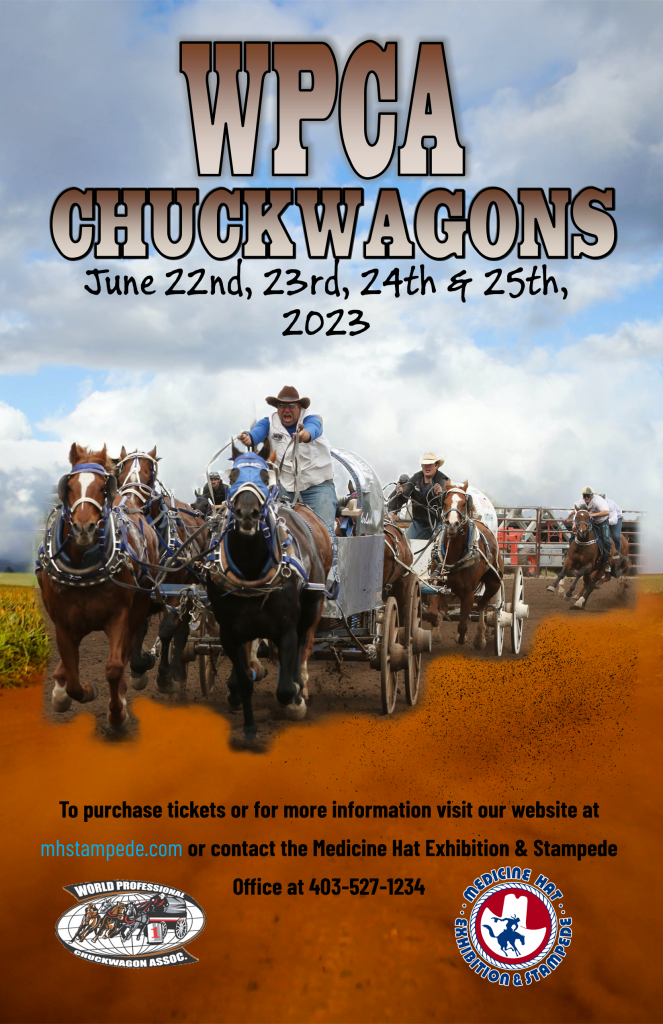 Chuckwagon History:
The most popular thought is that at the 1919 Victory Stampede in Calgary, cooks from 2 chuckwagons – who upon completion of serving a barbecue in front of the grandstand – loaded up their chuckwagons and raced down the track to see who could get to the exit gates first much to the pleasure of the grandstand crowd
The most exhilarating, action-packed sport to come to Medicine Hat in June! With the sound of the Klaxton bell, the outrider tosses a "stove" into the back of the wagon "and they're off"! 3 drivers race head-to-head around a half mile of hell. The chuckwagon is pulled by 4 thoroughbred horses and controlled by a chuckwagon driver, with 2 outriders. When crossing the finish line, the crowd cheers and eggs on the team, making the horses more excited and BAM! They cross the finish line.
Here in Medicine Hat, we have 36 drivers for a total of 12 heats, over 4 days, with the final "dash for cash"